Dance Installation (2011)
The Gift of Pandora is a dance installation which was presented at the ARoS museum of art April 20 – 24, 2011. The work was created in collaboration with the Swedish choreographer Marie Brolin-Tani and the Danish designer Charlotte Østergaard. The music was commissioned by Archauz with support from the Danish Arts Foundation.
The Gift of Pandora (2011)
The Gift of Pandora is a free interpretation of the Greek myth of Pandora, the first woman, who is tempted to open the gift she has been given by the Gods: Pandora's box. In opening it she releases evil and disease into the world, and finally hope flies from the box as well.
The dance installation was presented in a public space at the ARoS Museum of art, where unsuspecting visitors could watch dancers on the bridges and stairs of the museum. Three interactive sound installations were incorporated into the performance, which took place amidst the audience while the museum was open.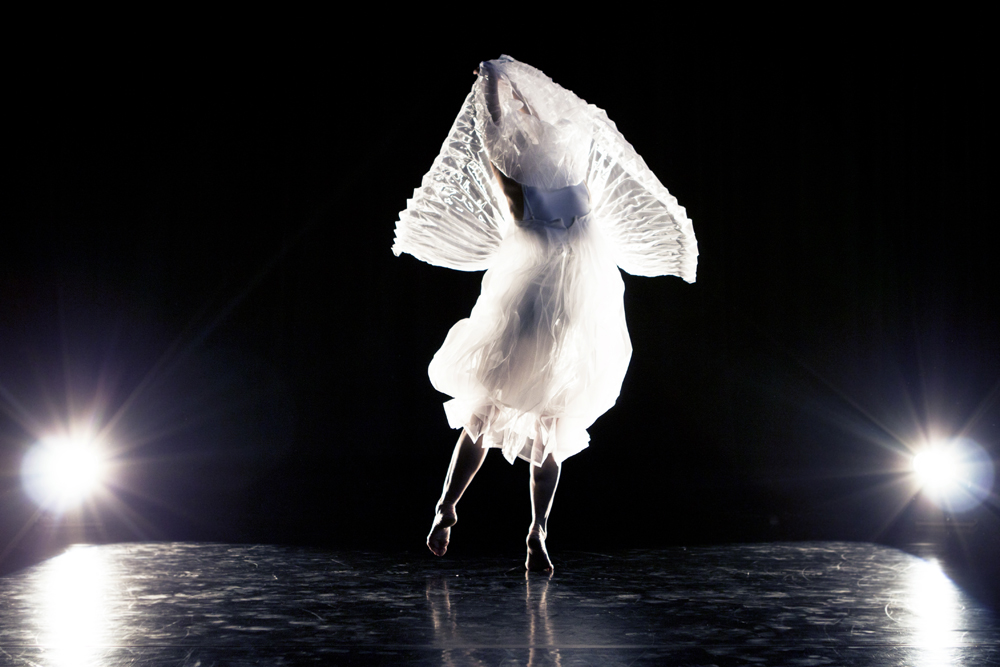 Choreography: Marie Brolin-Tani
Music, sound installations and sound design: Wayne Siegel
Costume design: Charlotte Østergaard
Production: Archauz
Performances at ARoS Musuem of Art in Aarhus:
Premiere Wendnesday, April 20 2011, 8:00 PM
Performances on April 21, 22, 23 and 24 at 1:00, 2:00 and 3:00 PM
Supported by:
Augustinus Fonden
KODA dramatik
Wilhelm Hansen Fonden
Århus Kommune
Statens Kunstfond
Konsul George Jorck og Hustru Emma Jorck's fond
Beckett Fonden
CAVI Tekne Produktion
Dansk Komponistforening, KODA's nationale midler
DIEM / Det jyske musikkonservatorium